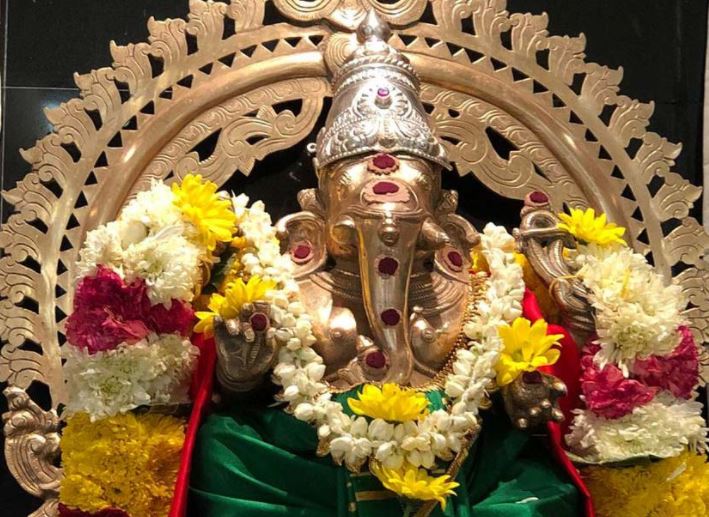 Sri Ganesha Temple – Hindu temple of north texas
Sri Ganesha Temple is one of the prominent hindu temple of North Texas. The temple is situated in Plano, TX. Please find the details below.
Apart from Lord Ganesha, you will also find the idols of Lord Shiva, Ma Durga, Lord Hanuman , Lord Venkateshwara, Lord Murgan, Lord Ayappa here.
---
For mytempletrips youtube channel – click here
---
Sri Ganesha Temple Plano Address:
The address and the contact details of the temple is as below:
6508, K-Avenue Plano, Texas 75074
Temple Phone: (972) 943-9543
Hindu temple of north texas temple timings
Monday to Friday – 9:30 am – 12:30 pm & 5:30 pm – 8:30 pm
Saturday, Sunday and Holidays – 8:30 am – 8:30 pm
For pooja and Aarti details, please check below.
Regular Pooojas at the Hindu temple of north texas
Daily Poojas
Lord Ganesha Homam
Monday – Friday
9:30 AM
Saturday – Sunday
8:30 AM
Lord Ganesha Abhishekam
Monday – Sunday
10:00 AM
Lord Shiva Abhishekam
Monday – Sunday
10:00 AM
Deepa Aradhana
Monday – Sunday
12:00 PM
Monday – Sunday
7:45 PM
Weekly Recurring Puja ( Once a week)
Shri Hanuman Chalisa
Tuesday
7:00 PM
Shri Vishnu Sahasranamam
Thursday
6:45 PM
Lalitha Sahasranamam
Friday
6:45 PM
Shri Venkateswara Suprabhatham
Saturday
8:30 AM
Monthly Recurring Puja ( Once a month )
Venkateswara Maasa Puja
First Saturday
9:00 AM
Purnima Durga Puja
Purnima
11:00 AM
Ayyappan Maasa Puja
Second Saturday
6:45 PM
Hanuman Maasa Puja
Third Tuesday
7:00 PM
Arjitha Srinivasa Kalayanotsava
Third Saturday
3:00 PM
Durga Maasa Puja
Fourth Friday
6:45 PM
Sankatahara Chaturthi Puja
Krishna Chaturthi
6:45 PM
Subramanya Abhishekam
Shukla Shashti
6:45 PM
Satyanarayana Puja
Purnima
6:30 PM
Shiva Abhishekam
Pradosham
6:45 PM
Ganesha Sahasranama Puja
Shukla Chaturthi
6:45 PM
Guruvayurappan Abhishekam
Ekadasi
6:45 PM
Subramanya Abhishekam
Krithika
6:45 PM
Apart from regular pooja's , during special day, special events and poojas are planned at the temple.
If you are looking at the even calendar of the temple, you can click here.
Poojas for Children at Sri Ganesha Temple – Hindu temple of north texas
You can get special poojas done for the children at the temple. these are
Aksharaabhyasam
Annaprasanam
Chilanka Pooja
Mundan Pooja
Namankaran
Saraswathi Puja
Upanayanam
You can book or sponsor the pooja. You can click here for details
Hindu temple of north texas – Social Media
Facebook – Click here
Youtube – click here
---
For all temples in USA – click here
Related
Sri Ganesha Temple is one of the prominent hindu temple of North Texas. The temple is situated in Plano, TX. Please find the details below. Contents hide 1 Sri Ganesha Temple Plano Address: 2 Regular Pooojas at the Hindu temple of north texas 3 Hindu temple of north texas – Social Media Apart from Lord…