Om Namah Shivay friends. Mahadev or the Lord Shiva is also called as "Devon ke Dev – Mahadev" ( देवों के देव महादेव) . We all probably know that there are 12 Jyotirlinga temples as per Hindu texts.
But what are these Jyotirlinga temples and what is the legend behind them? Where are they located and Why it is different from other Shiva Lingas. Let us try to find answers to all these questions today.
Why Jyotirlinga temples called Jyotirlinga?
We are probably too small and too naive to define a Jyotirlinga. It is the universe. It is the life. It is the Shiva himself present around us.
But let us try to understand the meaning of this word. Jyotirlinga means the Radiance of the Linga the symbol of Lord Shiva. Jyotirlingas are shrines where Lord Shiva has said to have manifested himself as a fiery column of light.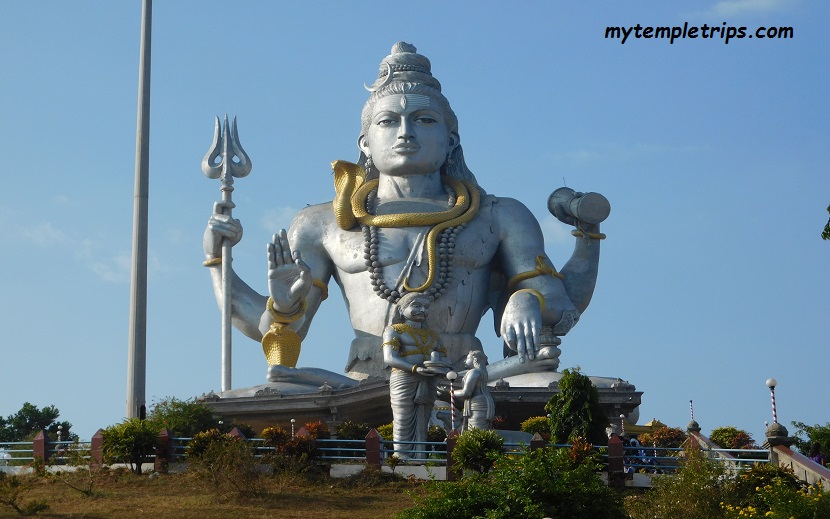 Jyotirlingas are the holiest shrine dedicated to the worship of Lord Shiva. The word is a combination of 2 word – Jyoti which means light and Linga which is Sanskrit means a Symbol . ie. The Symbol of Lord Shiva. Hence Jyotirlingam mean the "Light of Lord Shiva" or the "Radiance Of Lord Shiva".
Difference between Jyotirlinga and Shiva Linga
The basic difference between a Jyotirlinga and other Shiva linga is that the 12 Jyotirlingas are said to be 'Swayambhu' or self-manifested while all other Shiva lingas are established by man (i.e man made).
It is said that these 12 famous Jyotirlingas are places where Lord Shiva appeared in the form of light (Jyothi) and a Shiva Linga was formed there.
It is believed that a person is pure, is a Shiva Bhakt and one who has attained a certain degree of spirituality sees these Shiva Lingas and it is seen as a column of fire piercing through the earth.
These Jyotirlingas has been there from time immemorial and holds a special belief in the Hinduism.
List of 12 Jyotirlinga temples
12 Jyotirlinga temples in India are:
| Name | Place | State |
| --- | --- | --- |
| Sri Somnath JyotirLing | Saurashtra | Gujarat |
| Sri Mallikarjun jyotirling | Srisailam | Andhra Pradesh |
| Sri Mahakaleshwar jyotirling | Ujjain | Madhya Pradesh |
| Sri Omkareshwar jyotirling | mamaleswara | Madhya Pradesh |
| Sri Baijnath jyotirling | Devghar | Bihar |
| Sri Nageswar jyotirling | Darukavanam | Gujarat |
| Sri Kedareswar jyotirling | Kedarnath | Uttrakhand |
| Sri Trambakeswar jyotirling | Nashik | Maharashtra |
| Sri Rameshwar jyotirling | Rameshwaram | Tamil Nadu |
| Sri Bhimashankar jyotirling | Dakini | Maharashtra |
| Sri Visweswar jyotirling | Varanasi | Uttarpradesh |
| Sri Ghrishneswar jyotirling | Devasrovar | Maharashtra |
List of 12 Jyotirlingas
Out of 12, two jyotirlinga are on the sea shore
Three jyotirlinga are on river banks
four jyotirlinga are located on the mountains and
three jyotirlinga are located in villages / Cities
Legend behind Jyotirlinga temples
The Legend of the "Jyotirlinga" is mentioned in the Shiva Purana and it goes as below.
Once Lord Vishu and Lord Brahma were debating over who is supreme. Lord Shiva was witnessing this fight.
Lord Shiva then produced a vast pillar of light and asked both of them to find the end of the light in both directions.
Lord Brahma lied that he had found the end, and hence Lord Vishnu accepted defeat. Lord Shiva got angry at this and cursed Lord Brahma that even though he is the creator of the Universe, he won't be worshipped.
It is believed that the Jyotirlingas have appeared from that infinite pillar of light produced by Lord Shiva.
So the Jyotirlinga is the for of Lord Shiva himself.
It is believed that originally there were 64 Jyotirlingas out of which these 12 are most important ones.
Each of the twelve Jyotirlinga sites take the name of the presiding deity and each is considered to be different manifestation of Lord Shiva
All the 12 , Jyotirlingas are located at geographically and astronomically significant points
Sri Jyotirlinga Stuti Mantra
सौराष्ट्रे सोमनाथं च श्रीशैले मल्लिकार्जुनम्. उज्जयिन्यां महाकालमोंकारं परमेश्वरम्॥
केदारं हिमवत्पृष्ठे डाकियां भीमशंकरम्. वाराणस्यांच विश्वेशं त्र्यम्बकं गौतमीतटे॥
वैद्यनाथं चिताभूमौ नागेशं दारूकावने. सेतूबन्धे च रामेशं घुश्मेशंच शिवालये॥
द्वादशैतानि नामानि प्रातरूत्थाय यः पठेत्. सप्तजन्मकृतं पापं स्मरणेन विनश्यति॥
यं यं काममपेक्ष्यैव पठिष्यन्ति नरोत्तमाः. तस्य तस्य फलप्राप्तिर्भविष्यति न संशयः॥
---
| | |
| --- | --- |
| Lord Shiva is worshiped as Ekambareswarar or Ekambaranathar, and the Shiva Lingam is known as Prithvi lingam here. His consort Parvati is depicted as Gowridevi Amman. Ekambareswarar temple is one of the five temple of pancha bhoota sthalam temples and hence a very important center of Shiva Worship. Read more ….. | |
---
How was Sri Kedarnath Jyotirlinga temple formed?
There is an interesting story of Shri Kedarnath.
Shri Kedarnath Jyotirlinga is situated in Kedarnath in the state of Uttarakhand. Situated in the Himalayas the 'Kedarnath Temple' revered as one of the highest amongst all the twelve Jyotirlingas.
It is said that pleased with the Pandavas, Lord Shiva appeared in the form of a Jyotirlinga at this place.
Hence the temple was originally built by the Pandavas and was later rebuilt by the our revered guru, Shri Adi Shankaracharya Ji.
Closing Thoughts
These were the information related to all the twelve Jyotirlinga. Hope you liked this article. These Jyotirlingas are very powerful and that is why is regarded as the most sacred place of worship.
Try to visit as many of them as possible and get the blessing by Lord Shiva himself. Also reciting the Dwadash Jyotirlinga Strotra is very valuable and helps in getting rid of past lives sins.
So please do visit some of these Jyotirlingas when you have the possibility. Om Namah Shivay!
2,139 total views, 1 views today