Today I will take you to a very ancient temple near bangalore, dedicated to Lord Venkateshwara, the temple is called as Shri Thimmaraya swamy temple anekal and is in Anekal Taluk.
Where is Thimmaraya swamy temple located
As mentioned the temple is in Anekal which is a taluk in Bangalore district and is not very far from Bangalore. It is in south of Bangalore near Tamil Nadu border and if you looking for ancient temples near bangalore and important temples of this region, you should visit this temple.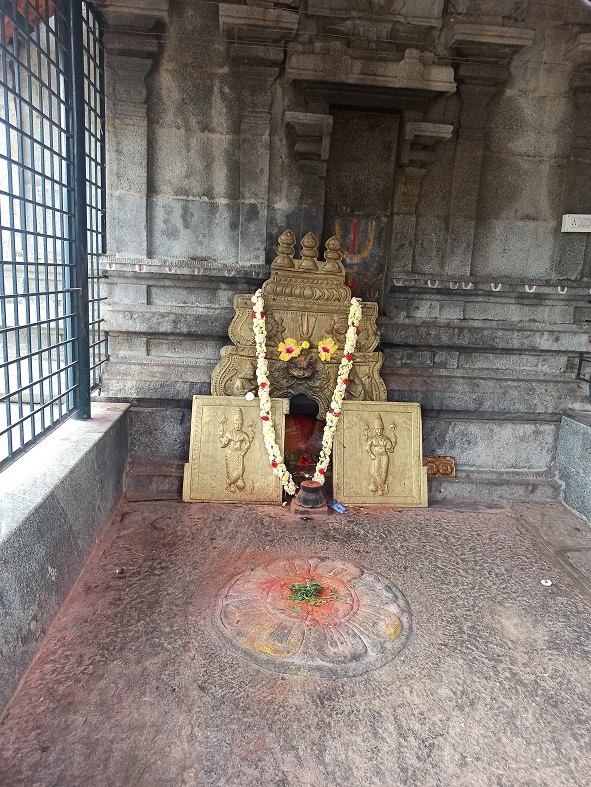 Legend if Shri Thimmarayaswamy temple
It is said that the temple was built by the local Palegar, Sri Thimme Gowda. According to local legend the Palegar had a dream of a cow standing on
the Ant Hill (Snake Pit) with milk flowing from its udder.
When the dream was repeated every night, he started looking for the place in his dream, trying to find it. To his astonishment he found it to be reality. To find out the truth he ordered his soldiers to dig the ant hill and to his surprise found the Lord Srinivasa idol there.
Thus, he decided to build an abode for the Lord at the same place and hence this temple gets lots of devotees here ( in an around Anekal ) and this idol being Udbhava ( swyambhu) aids to its importance.
Thimmaraya swamy temple anekal timings
Temple is open between 07:00 to 12:30 PM in morning times
and between 05:00 to 07:00 PM during afternoon.
Karga festival
The temple is also famous for Karga festival. It is a very popular festival in Anekal region.
During Karga fair and festival, the idol of Lord Venkateshwara on a chariot and the procession is held around the village. Karga festival is one of the important event of the temple.
Shri Thimmaraya swamy temple anekal architecture
The temple welcomes you with a huge Gopuram. The gopuram itself is unique and beautiful.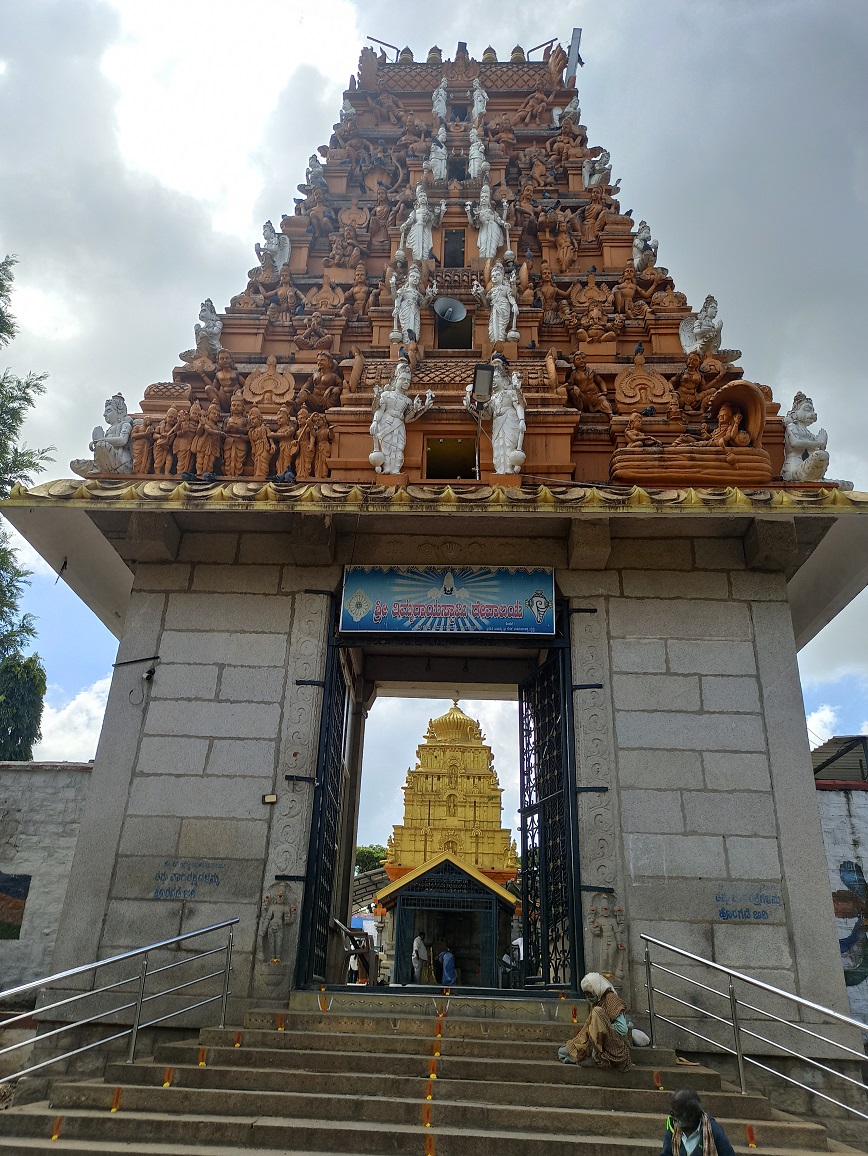 As soon as you enter the temple premises, you will see the main temple. The main temple entrance is actually at the back side. So the opposite side from where you have entered ( through the gopuram) and there you will find another small entrance.
In front of that you will find a small temple dedicated to Lord Hanumana.
The temple premises is quite big with one side of the inner wall having a beautiful Lord Vishnu painting and a small kalyani.
Before entering the temple you can buy pooja samagri from outside. We did not see a shoe stand and need to leave the sandal / shoes outside the temple premises.
How to reach Shri Thimmarayaswamy temple Anekal
The temple is situated in Anekal town so you need to reach Anekal first. Anekal is quite a big town in Bangalore district and is well connected as well from major parts of Bangalore.
If you are driving on your own then also there are couple of routes to reach Anekal, depending upon which part of city you are in.
The temple is around 2 Kms from Anekal KSRTC bus stand.
If you are coming from Sarjapura area of Bangalore, then you can reach Attibele junction from Sarjapura Attibele raod and then take the Anekal road
If you are coming from Silk Baord side of Banagalore you can take Hosur road to reach Attibele and from there to Anekal
There is another way as well from Electronics city to Anekal which you need to explore.
At the temple there is sufficient parking space. But during festival times finding parking may be difficult.
What else to see near Thimmaraya swamy temple anekal
Just 500 meters before Thimmarayaswamy temple there is another very small but beautiful laxmi narashima temple. It is a very small temple but is quite beautiful.
---
So friends do visit lord Thimmaraya swamy temple anekal when you find some time. It will be wonderful trip.
Have a nice darshan!