People know of Shivanasamudra for the two famous falls GaganChukki and BarahaChukki, but we will talk about Shri Ranganthaswamy temple at Shivanasamudra, also called as Madhya Ranga.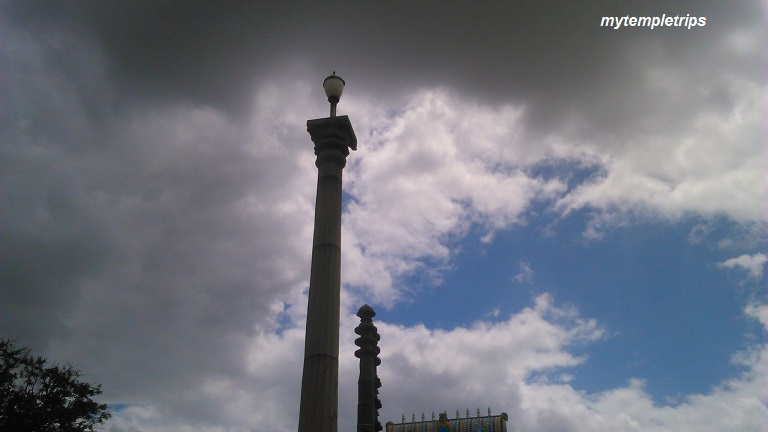 Shri Ranganthaswamy temple – Madhya Ranga
In one of our previous blogs we have written about Sri Ranganathaswamy temple at Srirangapatna.
We have mentioned that there are three important temples of Lord Vishnu (called as Sri Ranganathaswamy) on the banks of river kaveri,
the first one is called as Adi Ranga ( Sri Ranganathaswamy temple at Srirangapatna),
the middle one is called as Madhya Ranga (The temple at Shivsamudram) and
Anta Ranga at Srirangam.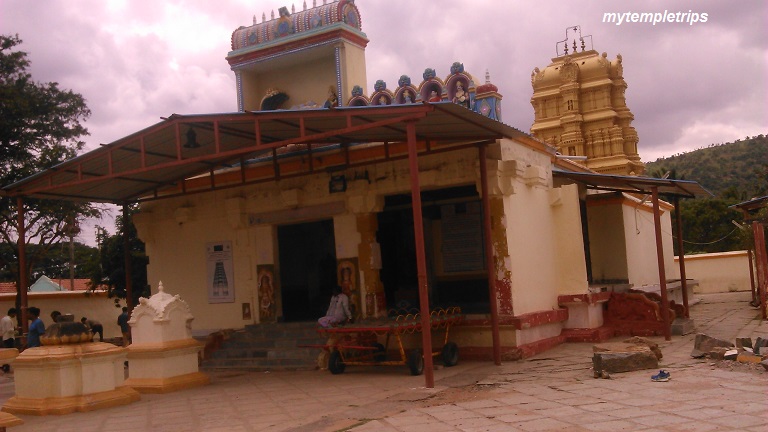 The temple at Shivanasamudra is called as Madhya Ranga and hence a very very important temple for Lord Visnhu's worship.
Shivanasamudra is one of the very popular weekend destination from Bangalore and is generally known by its two majestic water falls – GaganChukki and BarahChukki.
But more than these 2 falls, as we have mentioned before it's also a pilgrimage center of great importance. Infact these 2 falls by themselves have their origin in mythology.
The river Kaveri makes her way through the hills and finally plunges down here, forming these two spectacular waterfalls.
The Kaveri river gives Shivanasamudra an island form and the Sri Ranganathaswamy Temple is located here. It is built in the Dravidan style of architecture.
---
Other temples near Sri Ranganathaswamy temple ( Madhya Ranga )
Apart from Sri Ranganathaswamy temple there are 2 other beautiful temples around. There is a shiva temple known as Someshwara temple and another one is called as Vanadurga Devi temple.
---
Temple entrance photos: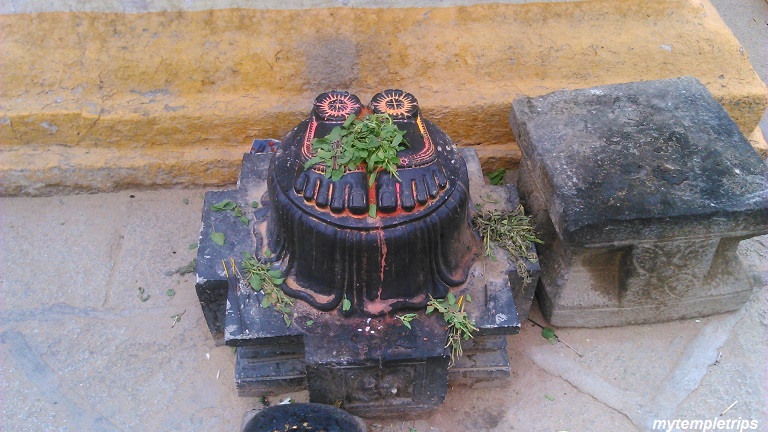 ---
Legend Behind ShivanSamudra
Why is this place called as ShivanSamudra?
There are couple of legends behind this name. According to one, it is said that one day, Shiva and Parvathi were on a stroll in the sky and were observing the river Kaveri from above.
Shiva observed that a huge rock obstructed the flow of the river. But the river spread out like an ocean and surrounding that rock, flowed forward.
Amazed by the sheer size of the river, which appeared to him as an ocean, Shiva proclaimed "Dhanya Kaveri" (Blessed river). Observing the ocean like river which impressed Shiva, Parvathi gave it the name "Shivanasamudra".
As per another legend, Devendra who was affected from "Vruthra Hathya", was doing penance in several holy places. As per the instructions of Sri Brahma, he formed a beautiful Ranganatha Swany idol, and started worshipping him here. One day, the water flow increased rapidly and started flooding the place.
Concerned that his penance might be disturbed he smashed a portion of the huge rock that this place was and made way for the river to flow ahead from either side of the rock. The river plummetted down with a lot of force from the right of the rock. This came to be known as the "Bharachukki" waterfall.
From the left, it took a more steady approach to the cliff before diving down. This came to be known as the "Gaganachukki" waterfall. Devendra is said to have successfully completed his pooja and achieved expiation against his sin. Since the rock was smashed by Devendra, this place also got the name "Shila Bhedhana Kshetra".
---
How to reach Sri Ranganathaswamy temple ( Madhya Ranga )
Shivasamudra is around 90 Kms from Mysore and 130Kms from Bangalore. If you are based in Bangalore you can take 2 different routes.
Route 1 – > Bangalore – Maddur – Malavali – Shivasamundra ( From Bangalore take Bangalore Mysore expressway, once you reach Madur, keep looking for road which goes towards Malavali. Keep driving straight on this road. Shivasamudra is apprximately 25 Kms more after Malavali)
Route 2 -> Bangalore – Kanakpura – Malavali – Shivasamudra (After Kanakpura look out for the bifurcation of road. Right hand side road goes to Malavali and left hand side goes to Mekadetu)
Malavali is the center point. There are many other places which can be clubbed with this trip if you have time in hand. Takakadu, Somnathpura are near by places which can be visited. We will be writing more on these in our future blogs.
Few tips which will be helpful. Since you are going to Shivsamundram, you will not like to miss the falls and here you will find huge rush on weekends.
So if you plan this trip on weekends, please start early. Though the distance is only 125 Kms from Bangalore, please note that, just to come out of Bangalore takes more than an hour.
If you start early you will avoid Bangalore traffic. And you will also get time to go to Somnathpur or Talakadu.
There are not many good options for food on the way. Specifically when you leave Bangalore-Mysore highway or on NH209 if you take Route2. So do carry good amount of water and if you are with kids, carry some snacks, bread etc.
The place is famous for Gaganchukki and Barahachukki falls and people generally know this place by these falls. So when in doubt ask for GaganChukki or BarahaChukki.
More photos:
17,535 total views, 2 views today