| | |
| --- | --- |
| | We have written about Tiupati Balaji temple and Bangaru Tirupati temples before. Today we will talk about another beautiful and religiously important temple called as Chikka Tirupati temple which is situated very near to Bangalore. |
Situated at around 10kms from Sarjapura, this temple names Chikka Tirupati, when translated actually means small tirupati temple and is actually is miniature of the main Tirupathi temple at Tirumala.
Karnatka has many places and temples which are associated with our epics of Ramayna and Mahabharta and that makes these places very unique and interesting.  And this is what makes Sri Chikka Tirupati unique as well. The deity here is also known as Sri Prasanna Venkataramana Swamy.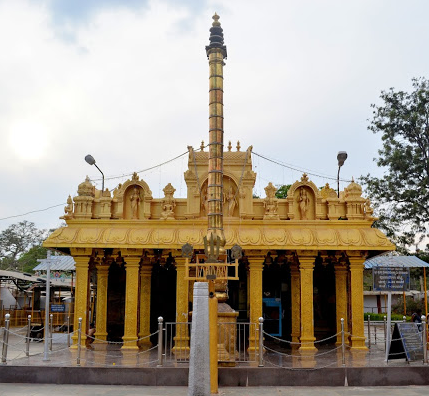 So coming back to legend behind Sri Chikka Tirupati. It is said that this place is linked to our great epic Mahabharata's Kandav Dhanakandam. It is said that once Lord Agni needed to eat herbal medicines and Arjuna suggested Lord Agni to eat the herbs from Kandava forest. Lord Agini ate the whole forest, but when the forest was burning, the king of snakes, Takshaka, got hurt as he was trapped in the forest. Hence he cursed Lord Agni to loose his teja. Lord Agni approached Lord Shiva for help who in turn asked him to pray to Lord Vishnu.
Lord Vishnu helped Agni to regain his tejas. Agni was greatful to Lord Vishnu and he installed the idol of Lord Vishnu here, known also has Lord Prasanna Venkataramana Swamy.
It is a very old temple and regarded very high. Visting this temple is considered same as visiting Sri Tirupati Balaji temple. You can also get the mundan done here (as it is at Sri Tirupati Balaji temple) and may find lot of rush during weekends and festivals.
Temple Address:
Sri Prasanna Venkateshwara Temple
Chikka Thirupathi , Malur, Pin : 563 156
Temple is opened from 7.30 AM to 7.30 PMÂ 
How to reach:
The best way to reach Chikka Tirupati temple is to reach Sarjapura first. From Sarjapura take left towards Malur. You will find the temple after around 10Kms on left hand side.
Bangalore => Sarjapura => Chikka Tirupati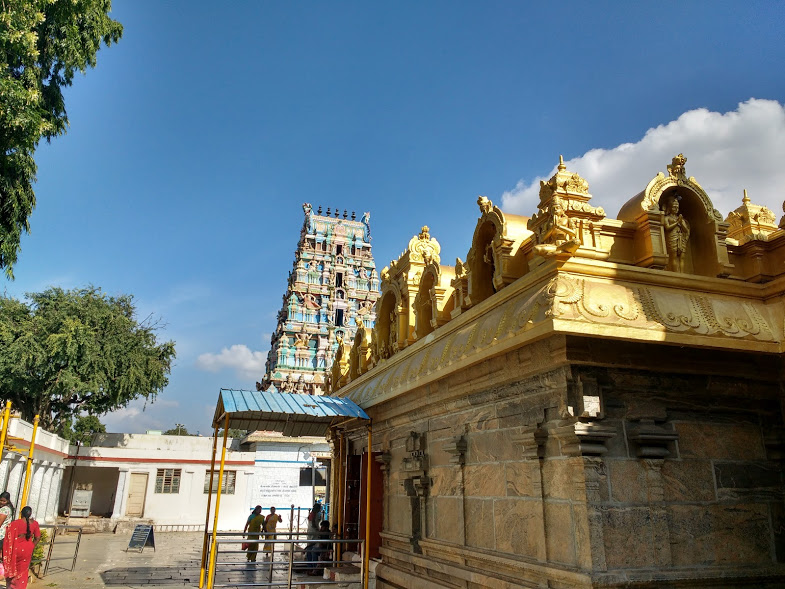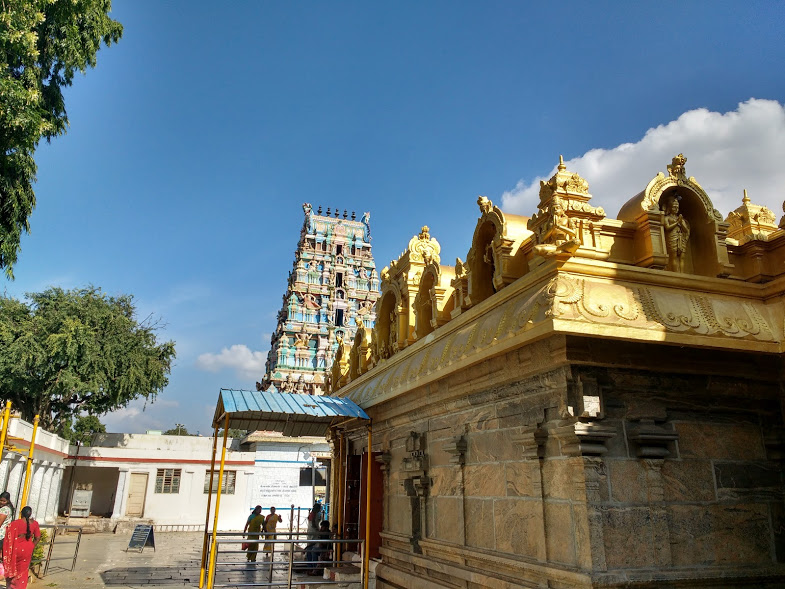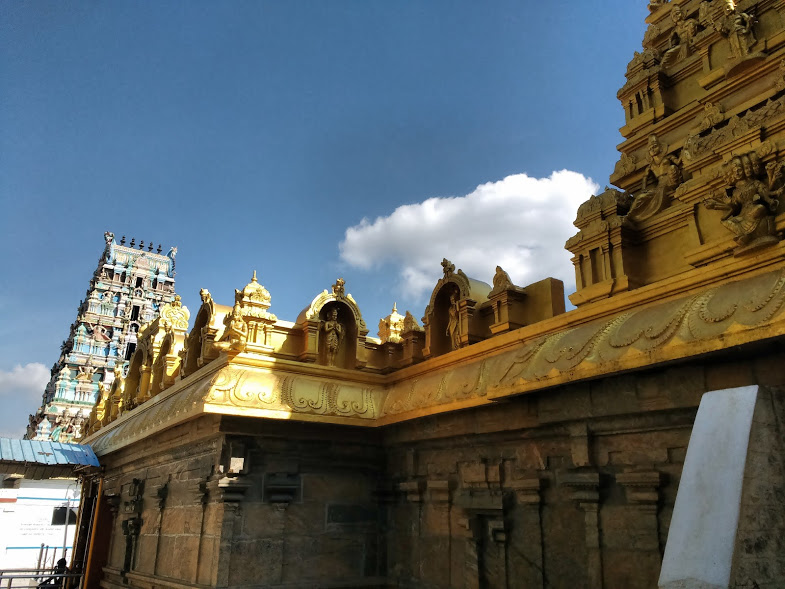 4,645 total views, 24 views today
Please follow and like us: