Bangalore, the IT city, called as silicon valley of India is a big commercial hub. But namma Bengaluru has a rich cultural heritage. Apart from the famous IT parks, Bangalore also has many old temples dating back to thousand of years. Today we look at the five famous temples in Bangalore which you should not miss if you are visiting the city.
Below are our list of five famous temples in Bangalore (old and new)
I) Bull temple ( Dodda Basavana Gudi temple) & Dodda Ganesha Temple
One of the most famous temples in Bangalore, this temple is dedicated to Nandi, the vahana of Lord Shiva. The Nandi statue in the temple is almost 15 feet and is one of the largest Nandi Statues in the world. The interesting fact about this statue is that it is carved out of single rock.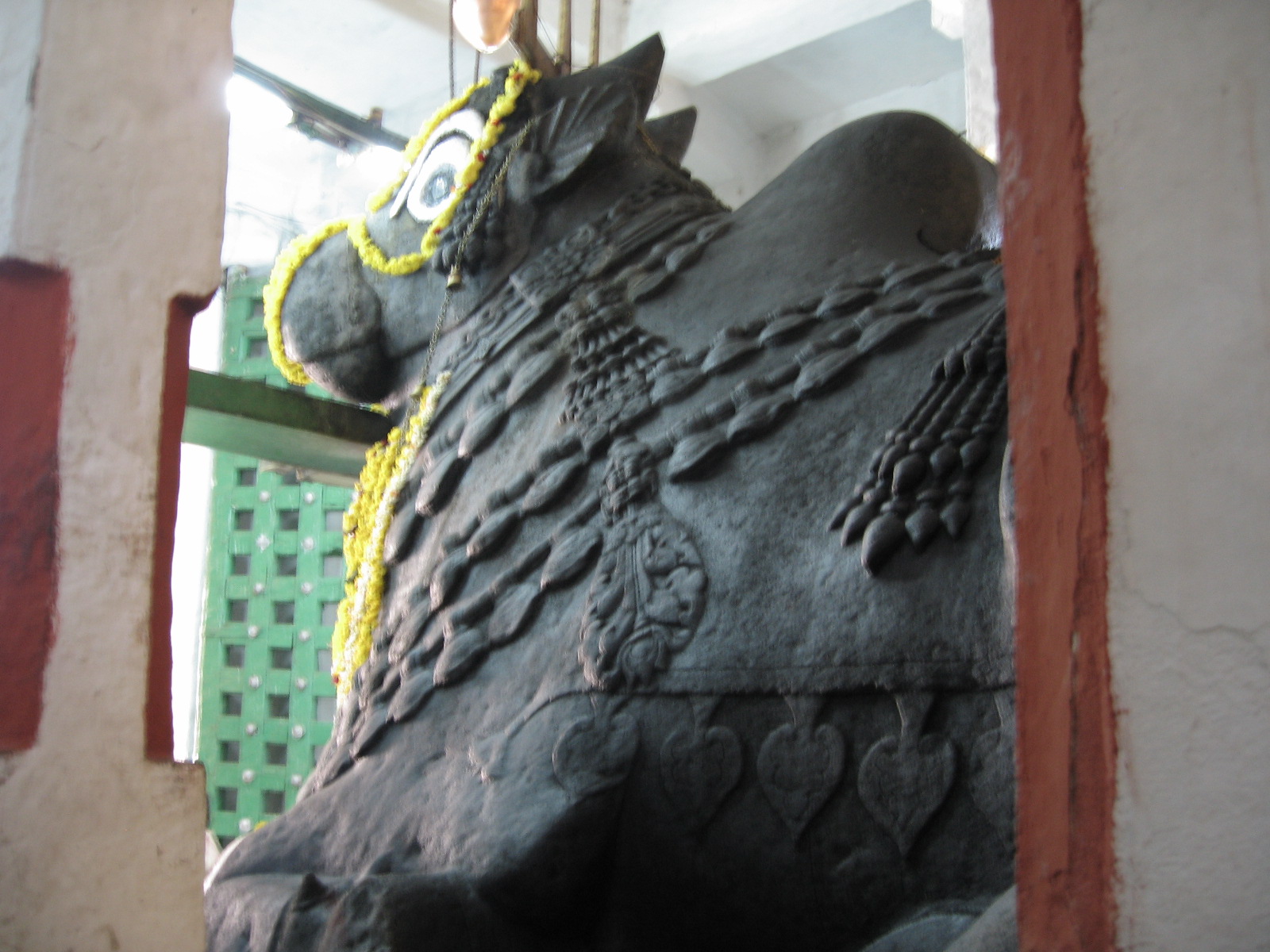 Every year during the last Monday/Tuesday of the month of Karthik a huge groundnut fair is held at this temple. This fair is also called as Kadalekaye Parishe Festival.
In the same premises we also fine Dodda Ganesha temple, also called as Shakti Ganapthi is also one of the largest Ganesha statue in Bangalore.
So do visit this temple in Basavangudi when you find time.
Location: Basavangudi, Bull Temple Road
Visiting Hours: 6 am to 12 pm & 5.30 pm to 9 pm
II) Kempfort Shiva Temple
This is a fairly new temple, but a famous one. This temple was built in 1995 and is one of the main attractions on old airport road in Bangalore. The temple is located near the locality called as Murgeshpallya. The Shiva statue is quite big and there is also a cave in the temple premises which has miniature statues of 12 Jyotirlingas.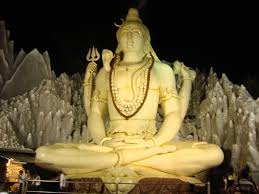 You can also do some good shopping at the shopping mall in the front of the temple.
Location: Old Airport Road, Behind Kemp Fort mall, Bengaluru.
III) Gavi Gangadhareshwara Temple
One of the oldest and famous temples in Bangalore, this is also one of the most visited temples in Bangalore. It is a cave temple and is said to be built in 16th century. People say that this temple is made up of a single rock.
The interesting thing about this temple is presence of stone discs which is an architectural marvel. It allows the sun rays to pass through and fall on the shrine during certain day of the year.
This temple is also famous for idol of Lord Agni, which also is a rare idol with 2 heads and 3 legs.
Location: Gavipura, Kempegowda Nagar
Visiting Hours: 7.30 am to 12 pm &5 pm to 8.30 pm
IV) ISKCON Temple, Bangalore
This is again a fairly new temple. A large an imposing structure, this temple was built in 1997. ISKCON bangalore is one of the largest ISKCON temples in world. This temple is located in Rajajinagar area of North Bengaluru and is one of the must visit temples, if you are in town.
Dedicated to Lord Krishna, you will find beautiful idols for Lord in the temple and you can participate in various temple activities.
Location: Rajajinagar
Timings: 4.15 am to 5 am, 7.15 am to 1 pm and 4 pm to 8.30 pm
V) Halasuru Someshwara Temple
Located in Ulsoor locality of Bangalore, this is also one of the oldest temples of Bangalore. This temple is dedicated to Lord Shiva and was created during Chola rule and hence is one of the oldest temples of the region.
All these temples are so nice to visit. Both new and old we have tried to give you list of temples which you should try to visit if you are in town!
You may also like : famous temples in Coorg
Have a blessed darshan!
kumar@mytempletrips
311 total views, 1 views today