Kurunji Andavar temple is a small, beautiful temple dedicated to Lord Muruga (also called as Lord Karthikeya), situated in the beautiful tourist town of Kodaikonal.
In Tamil, Kurunji means hill and Andavar means god. Hence Lord Muruga is also called as god of hills. Kurunji is also name of a flower which blooms only once in 12 years. 2016 is supposed to be the year when it should bloom this time. However it was not when we visited. You will find Kurunji flower tress around the temple on this top part of the hill where the temple is located.
Kurunji Andavar temple is one of the major attractions of Kodaikonal.  During may summer festival is celebrated here attracting lot of people and hence it becomes very very crowded.
Kodaikonal is around 460 Kms from Bangalore and 550 Kms from Chennai. Road conditions  and drive from both Bangalore and Chennai to kodaikonal is good.
Temple Entrance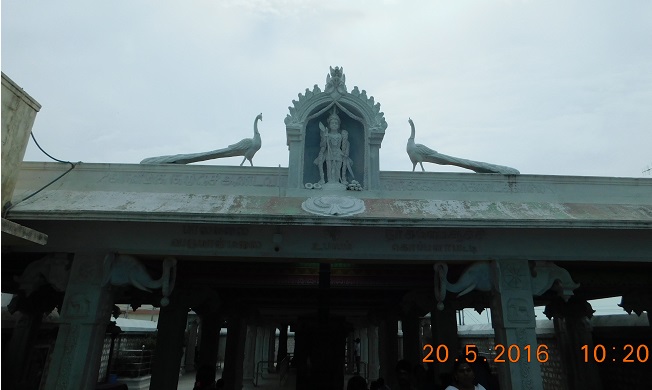 Navagrahas Inside temple
A shop outside temple premises
View from the top
2,015 total views, 2 views today