Around 25kms from Bangalore on Kanakpura road, there is a small temple worth visiting. This temple is just after Sri Sri Ravishankar ashram. We have seen this many a times while travelling on this road, but this time we visited it and found it to be worth sharing. Welcome to this beautiful
temple on kanakpura road.
---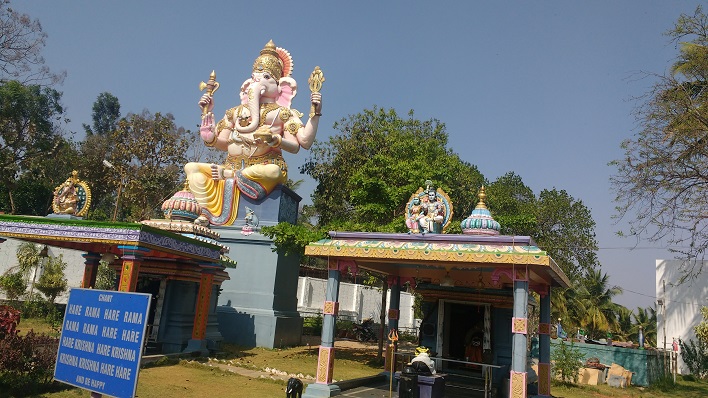 ---
As the name suggests, this temple is dedicated to 3 gods, Lord Krishna, Lord Ganesha and Lord Hanuman. When you are on kanakpura road you can easily notice these 3 statues which are quite huge.
---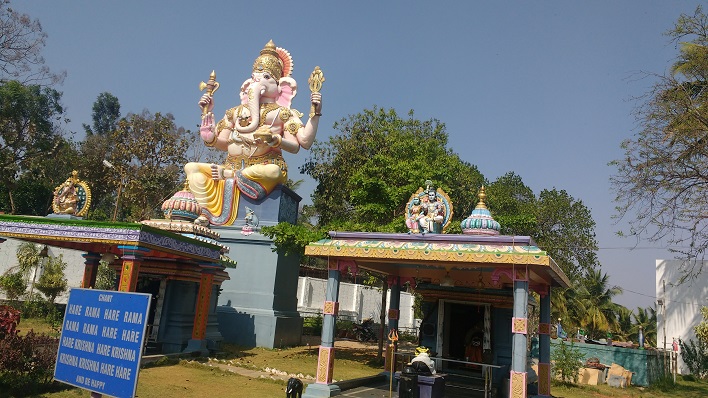 ---
In front of the temple there is a nice garden which is a fun for kids.
---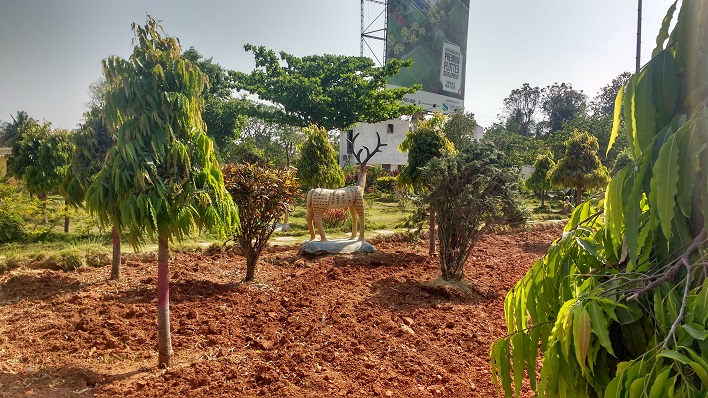 ---
---
Though it's a new temple, it's worth a visit if you have half a day at hand.
---
Have a good time! //kumar
More from my temple trips
Temples in Kolar = >
Click Here
Temples Near Bangalore =>
Click Here
Temples Near Hosure = >
Click Her
e
Temples dedicated to Lord Vishnu = >
Click Here
2,333 total views, 1 views today