Sri Chandra Choodeswarar temple is situated in Hosur, a city in Tamilnadu, near Tamilnadu- Karnatka border and hence is very near to Bangalore.
Chandra Choodeswarar Temple Deity
This famous temples presiding deity is Maragadhamba Sametha (along with) Shri Chandrachoodeshwarar (a name for Lord Shiva) and is located on the 250ft high hill top and hence is visible from Hosur city center.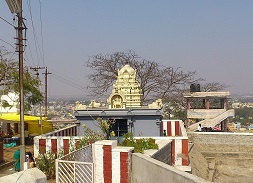 The temple is dedicated to Lord Shiva, also called as Shri Choodeswarar and Goddess Parvati, also called as Goddess Maragadambal.
---
You may like these video:
---
When was this temple built?
This temple was built by Thirupuvanamalla Barvatharaja Anthiyazhvar who belonged to Hoysala Dynasty and is more than 700 year old, build around 1260.
---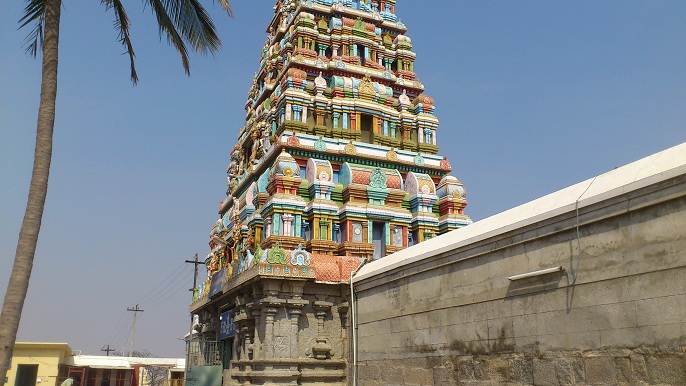 Legend behind Sri Chandra Choodeswarar Temple
The temple is also mentioned as Bhadragiri Mahatmiyam in Brahmanda Purana.
The Brahmandapurana narrates a story called 'Bhadragiri Mahatmyam' of how Narada, the wandering sage, once stopped by this place and worshipped its presiding deity Shri Chandrachoodesvara (Shiva).
The Lord teased him with one glimpse of himself as an iridescent iguana. Baffled, Narada went off to Satyaloka, the abode of Brahma, to beg an explanation.
The incident recalled how Shiva wanted to lure Parvati there in one of his lilas and took the form of a jewel-like iguana.
Chasing behind, Parvati managed to touch the tip of its green tail, which gave her an emerald hue and the name Maragathavalli, the green-hued- goddess.
She had a dip in, maragathasarovaram named after her. This is in terupeta at the foot of the hill near modern Hosur.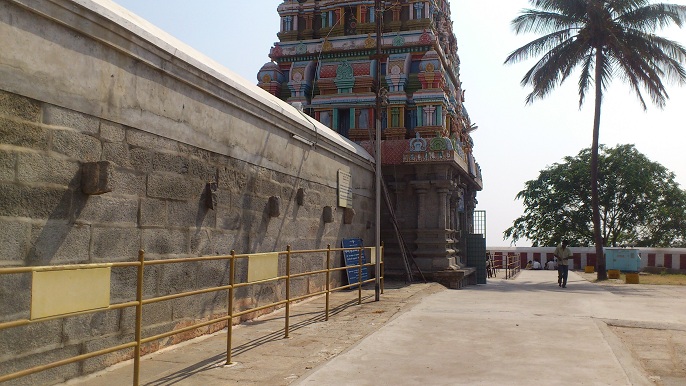 ---
How to reach Sri Chandra Choodeswarar Temple
If you are driving down from Bangalore, it is a straight road from Silk Board flyover.
From Silk Board take Hosur road towards Hosur city. Keep going straight.

Once you have crossed Hosur City, you will see temple on right hand side.
Take a "U" turn on any signal after Hosur city center and you will see markings for the temple.
Follow that and you will reach your destination.

There is ample parking facility available.

Please make sure that you reach before 12.00 noon. Temple closes at 12.00 Noon and reopens at 4.00 PM.
Around 30 Kms from Electronics City Bangalore , Located on a hill top, hence can be easily spotted

| | |
| --- | --- |
| Nearest Railway Station : | Hosur |
| Nearest Airport: | Hosur |
| Nearby Cities: | Hosur, Bangalore |