Friends today let me take you to a very important and one of the most visited Lord Vishnu temples – Srirangapatna Ranganathaswamy Temple , located at Srirangapatna near Mysore.
What makes Srirangapatna Ranganathaswamy Temple so important?
There are 3 very important temples of Lord Vishnu where he is worshipped as Lord Ranganathaswamy . All these temples are located on the banks of river Kaveri.
This temple at Srirangapatna is the first one and is called as "Adi Ranga".
The second temple at Shivasamudram is called as "Madhya Ranga" and the one at Srirangam is called as "Anthya Ranga".
---
Sri Ranganathaswamy temple is also one of the Pancharanga Kshetrams. Hence it is very important to know about "Pancharanga Kshetrams" or "five Rangams".
These are 5 sacred places where we have temples dedicated to Lord Ranganatha, that is Lord Vishnu. Again, all these places and temples are located across bank of river Kaveri.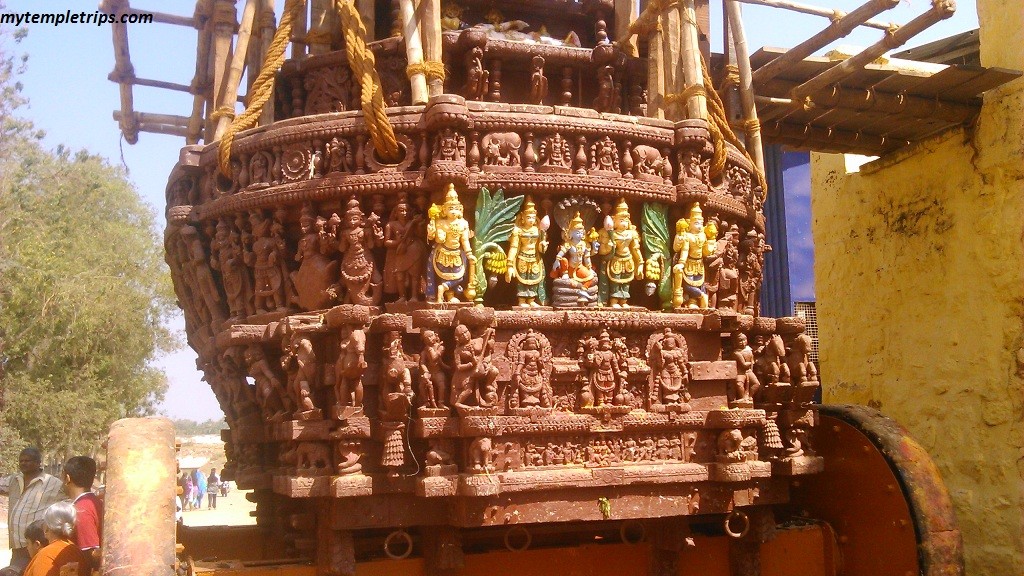 Sri Ranganathaswamy temple located at srirangapatna is the first temple and hence its called as "Adi Ranga" or the first Ranga. Hence it's one of the important pilgrimage centers for Vaishnavite.
Looking at importance of this temple, it is a must visit if you are on pilgrimage in south India.
Photography is not allowed in the temple premises.
Legend behind Srirangapatna Ranganathaswamy Temple
According to mythology, the river Kaveri once suffered a severe affliction. She used to be so pure, that she cleansed all the sins of those who bathed in her.
Eventually, she too became affected by the accumulated pollution of the millions of people who were washing off their sins in her. She performed penance to Lord Vishnu to grant her a way to cleanse her of all the sins and pollutions. Lord Vishnu appeared before her and blessed her.
He granted her a boon saying He would Himself descend to Earth and take residence along her course and she would be protected from pollution caused by people's sins. Srirangapatna is one such prominent residence of lord Vishnu.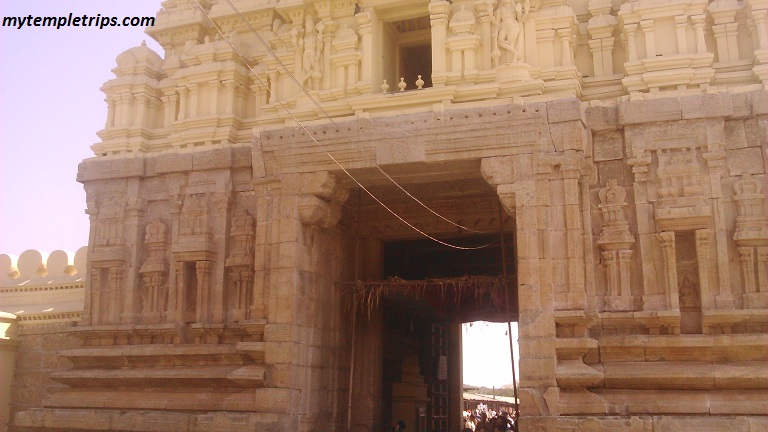 This temple was built by a Ganga Chieftain, Thirmalaiyya, a devotee of Lord Vishnu. It was later extended by rulers of Hoysala and Vijayanagara Kings.
How to rach Srirangapatna Ranganathaswamy Temple – Adi Ranga
It is quit easy to reach Srirangapatna. If you stay in Bangalore, you can just drive down towards Mysore. Srirangpatna is 17 to 18 Kms before Mysore. As soon as you reach Srirangapatna, you will find a arch on right hand side. As soon as you enter the arch, you will see the temple.
Nearest Railway station: Mysore
Nearest airport: Bangalore
Srirangapatna Ranganathaswamy Temple Gallery
Hope this information interests you. This temple is worth a visit.
Happy visiting!!
16,071 total views, 5 views today