Mahabharata is one of the greatest epic of this world. It is the longest known epic poem known to the world. It is the story of Kaurava's and Pandava's and this place and this temple is related to the period in Mahabharta when Pandava's went into agnathavaas.
During this period Pandava's stayed at a place called as Ekachakrapura. Yes the same place where Bheem killed Bakasur, the demon who terrified the people of this place. This place in today's time is called as "Kaivara"
How did this temple came into existence? After killing Bakasur, Bheen was burdened with Bramhahatya dosham and hence he did the penance by establishing a shiva linga here. Latter a temple was built around this and hence this place is known as Bheemalingeshwara Swamy.
Kaiwara is also famous for Saint Narayanappa. He was a great poet who lived during 18th and 19th century. He wrote in Telgu and Kannada languages. He wrote poems in the praise of Lord Amara Narayanaswamy ( Lord Vishnu ).
There are some other places in Kaiwara which can be of interest.
Thatayya Ashram
Amara Narayana temple
Kanyakaparameshwari temple
Hilltop where Bheem killed Bakasur
How to reach there.
Kaivara is around 70 Kms from Bangalore and can be reached via Devanhalli.
Take NH7 (new airport road) towards Devanhalli.
Once you reach Devanhalli, take SH96 for Vijayapura.
Keep moving on SH96. Cross Vijayapura, but keep on moving onto SH96.
After around 28 Kms on SH96 you will hit Hoskote-Chintamani Road.
Take left on this road and keep driving straight for 10KMS. You will reach Kaiwara.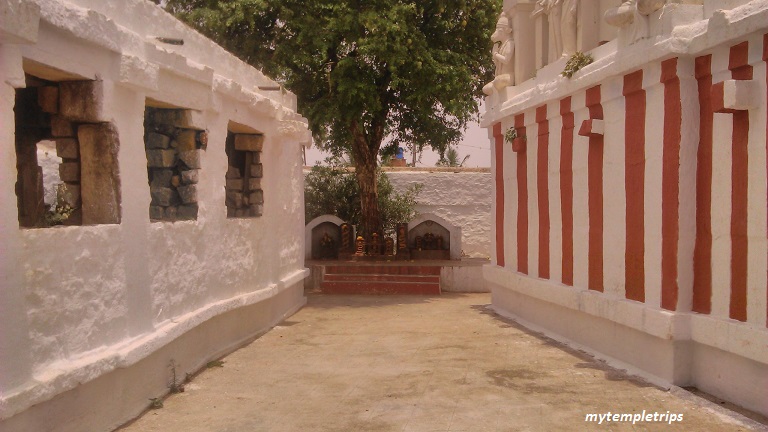 4,634 total views, 2 views today