In Hinduism, though all the gods are equal, Lord Ganesha has a special place. We start anything new in our life after taking his blessing as he is the one who gets rid off all the obstacles from our lives. Friends welcome to our post "Sri Varasidhi Vinayaka Swamy Temple – Kanipakam – Chitoor – Andhra Pradesh"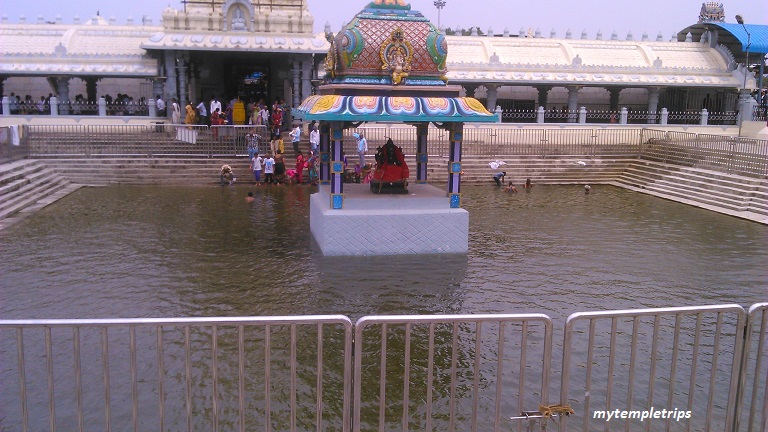 Such a important place Lord Ganesha (also called as Lord Vinayaka) holds in our life, that if we tell you that there is a temple near Chitoor which is dedicated to Lord Ganesha and is swayambhu , you will definitely like to visit.
Yes, the idol of Lord Ganesha at Kanipakam temple is "Swayambhu", which means it is "self-manifested" or "it is created by its own accord". This is an interesting background to this temple.
So when we heard of this temple, it became a must visit for us and we also found some information on the history of this temple (There is lots on internet. Wikipedia has some good information, also http://www.kanipakam.com/ also has a great details about this temple)
Why Sri Ganesha is called Swayambhu?
According to the legend, there were three brothers and each one had a handicap. i.e Dumb, Deaf and Blind. They were earning out their livelihood by cultivating a small piece of land.
To irregate thier field they use to take water from a well. One day they found that the water has dried up. So one of them got into the well and started digging it. While digging he found that the iron tool he was using for digging has hit a stone and blood has strated oozing out of the stone. With in some time the well water became red. These three brothers were the wittness to this and they became normal after witnessing this.
When villagers came to know about this miracle, they also gathered and tried to dig the well further and found a Ganesha idol coming out from there and hence the name "Swayambhu".
It is believed that the idol keeps growing. At present till knees and abdomen is seen.
Brahmotsavam is held in Kanipakam for Lord Sri Varasiddhi Vinayaka every year. It starts from Ganesh Chaturthi and goes on for 20 days. During this period there is huge rush.
How to reach Kanipakam
The temple is near Chitoor. It is a very well know pilgrimage center and hence the directions are well marked.
It is around 180 Kms from Bangalore and route is as below
Bangalore -> Hoskote – > Kolar – > Chitoor – > Kanipakam
It is around 165 Kms from Chennai and roue is as below
Chennai – > Ranipet – > Chitoor – > Kanipakam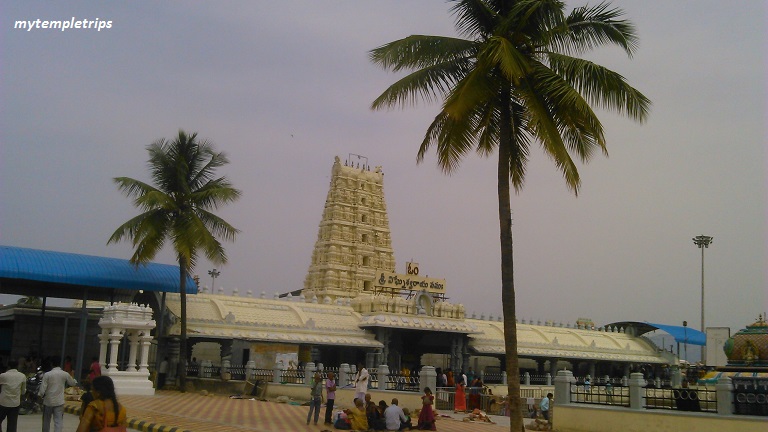 1,439 total views, 2 views today