Shri Venugopalaswamy Temple Devanhalli is a very ancient temple located just at the entrance of Devanhalli fort, (in Devanhalli town), outskirts of Bangalore (just after Bengaluru International Airport)
The presiding deity is Lord Venugopalswamy ( Lord Krishna, Lord Vishnu).
The idol is carved in Vijayanagara style.
There are two statues of Lord Vishnu are installed at the sides of the gopuram.
The walls of the temple depicts the scenes from Ramayana.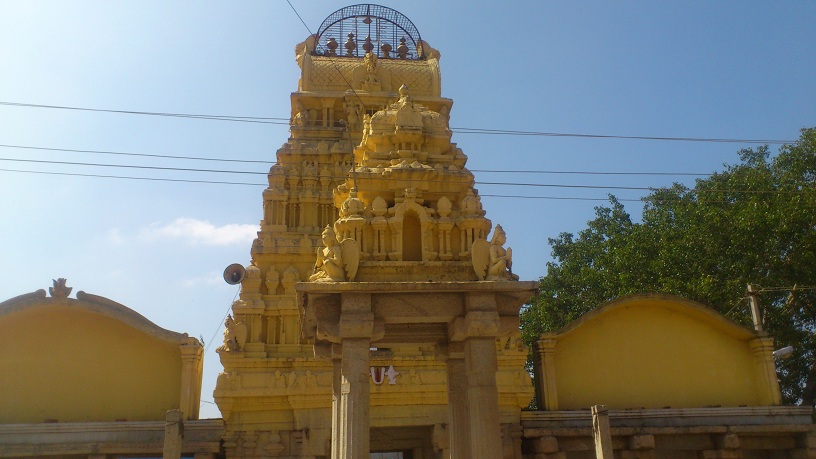 Venugopalaswamy Temple Devanhallin temple timings
The temple is open from 7.30 AM to 11.00 AM and 6.00 PM to 8.30 PM in the evening.
This temple is not a grand one. But is a very ancient temple and is a protected monument. Build on Hoysala architecture, temple does look impressive. This can be planned as a half a day outing if you are interested in visiting religious places. The drive to temple is good and comfortable.
How to reach Venugopalaswamy Temple
Situated around 30 Kms from Hebbal, Bangalore, Shri Venugopalswamy temple is situated in the Devanhalli Fort, just behind the fort entrance.

The route to Devanhalli town is straight.

You have to come to Hebbal and take NH07 towards International Airport.

Devanhalli town is after airport.As soon as you enter Devanhalli town, you will find a small marking for Devanhalli Fort (on the left hand side). Taken the small road and it will lead to fort entrance.
This is small temple located on the right hand side after entrance.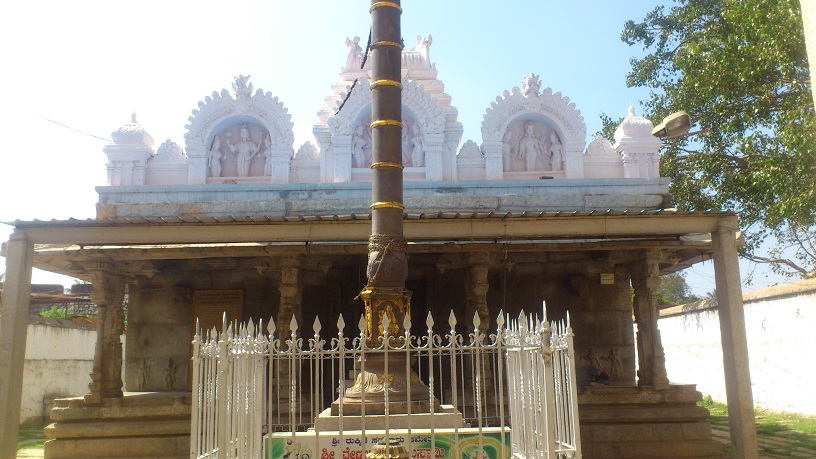 People tend to miss the marking for Devanhalli Fort. The reason being it is not that well marked. Please look out for a small marking as soon as you reach near the fort.
But if you put google maps, you will be able to reach with out any issue.
The google maps link for the fort is : https://goo.gl/maps/zgT1DJ4sMxeKvYECA
And as I have mentioned, the temple is just at the entrance of the fort. So you cannot really miss it.
There is ample parking available at the front of the fort. So parking is not an issue.
There are lot of other places you can cover along with Shri Venugopalaswamy temple devanhalli. You can acutally go to Chikkaballapura and visit couple of important temples there. The link of which is given at the end of this post.
| | |
| --- | --- |
| Nearest Railway Station : | Devanhalli |
| Nearest Airport: | Bangalore |
| Nearby Cities: | Devanhalli, Bangalore, Dodabbalapur |
Shri Venugopalaswamy Temple Devanhalli

– Photos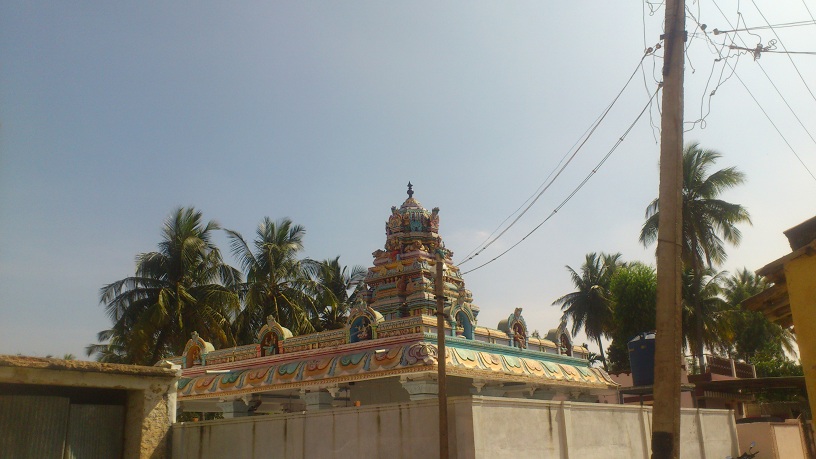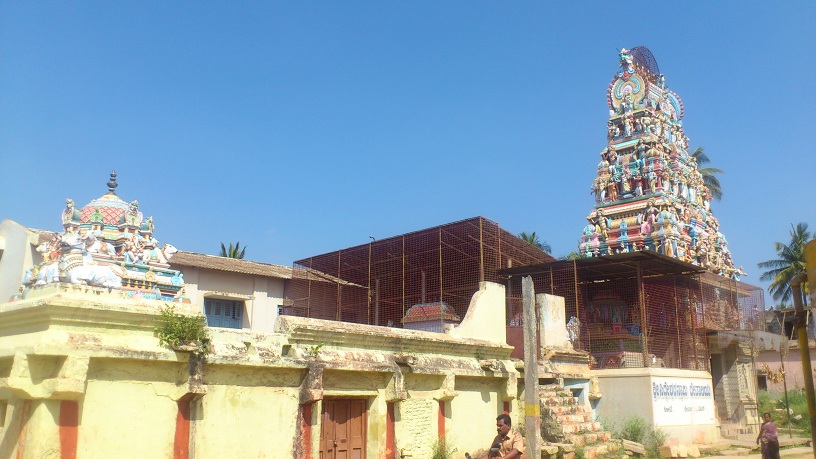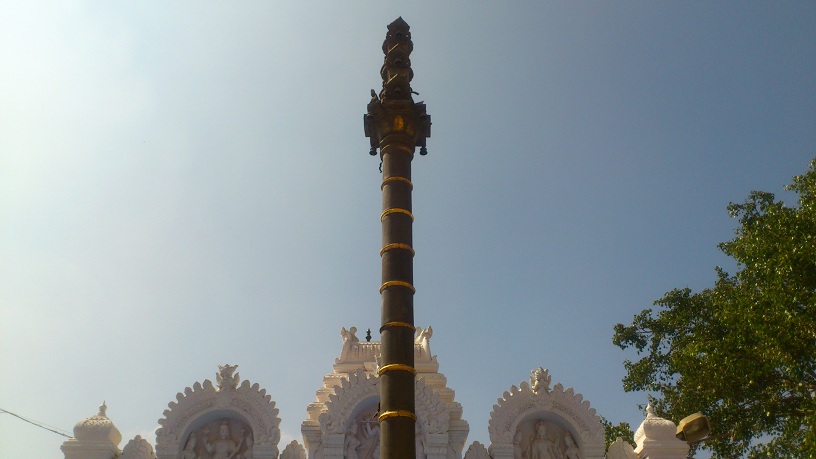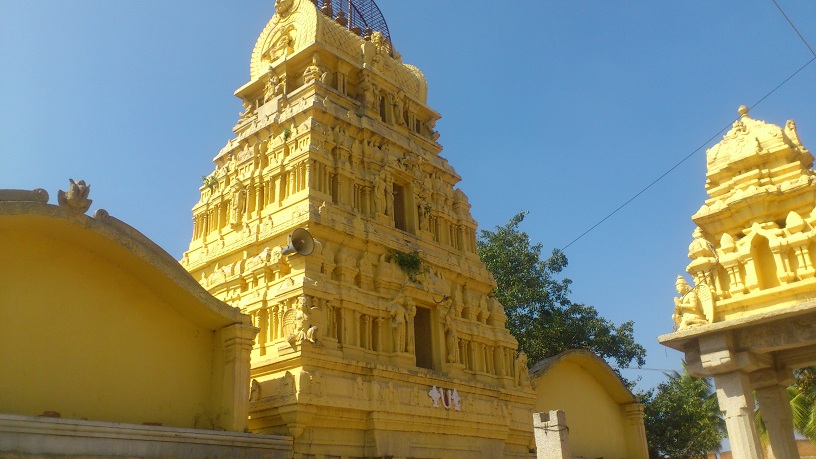 Other temples near Devanhalli fort
Please check out the link below for templs around Chikkabalapura which is quite near to Devanhalli and you can club these along your visit to Shri Venugopalaswamy temple – Temples in Chikkaballapur ( Temples near Bangalore )
Frirends, I hope you liked this information. If you get time do plan your trip towards Devanahalli and Chikkaballapura !