Shri Venugopalaswamy Temple Devanhalli is a very ancient temple located just at the entrance of Devanhalli fort, (in Devanhalli town), outskirts of Bangalore (just after Bengaluru International Airport)
The presiding deity is Lord Venugopalswamy ( Lord Krishna, Lord Vishnu). The idol is carved in Vijayanagara style. There are two statues of Lord Vishnu are installed at the sides of the gopuram. The walls of the temple depicts the scenes from Ramayana.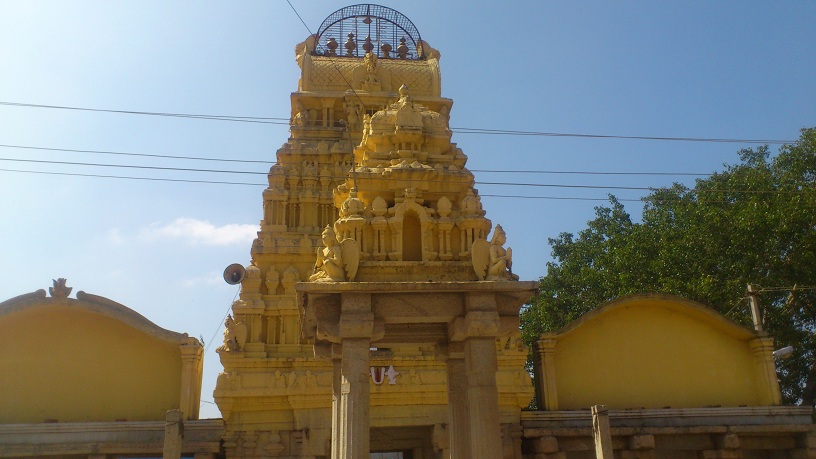 The temple is open from 7.30 AM to 11.00 AM and 6.00 PM to 8.30 PM in the evening.
This temple is not a grand one. But is a very ancient temple and is a protected monument. Build on Hoysala architecture, temple does look impressive. This can be planned as a half a day outing if you are interested in visiting religious places. The drive to temple is good and comfortable.
How to reach Venugopalaswamy Temple Devanhalli
Situated around 30 Kms from Hebbal, Bangalore, Shri Venugopalswamy temple is situated in the Devanhalli Fort, just behind the fort entrance. The route to Devanhalli town is straight. You have to come to Hebbal and take NH07 towards International Airport. Devanhalli town is after airport.As soon as you enter Devanhalli town, you will find a small marking for Devanhalli Fort (on the left hand side). Taken the small road and it will lead to fort entrance. This is small temple located on the right hand side after entrance.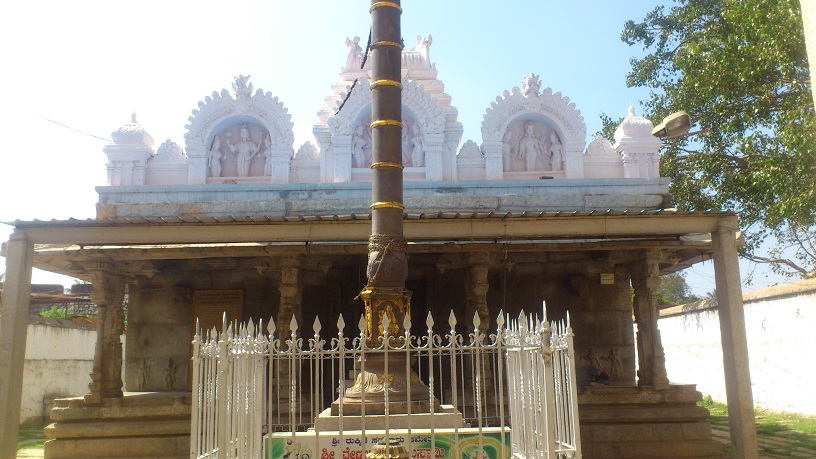 People tend to miss the marking for Devanhalli Fort. Please look out for a small marking as soon as you reach near the fort
| | |
| --- | --- |
| Nearest Railway Station : | Devanhalli |
| Nearest Airport: | Bangalore |
| Nearby Cities: | Devanhalli, Bangalore, Dodabbalapur |
Shri Venugopalaswamy Temple Devanhalli – Photos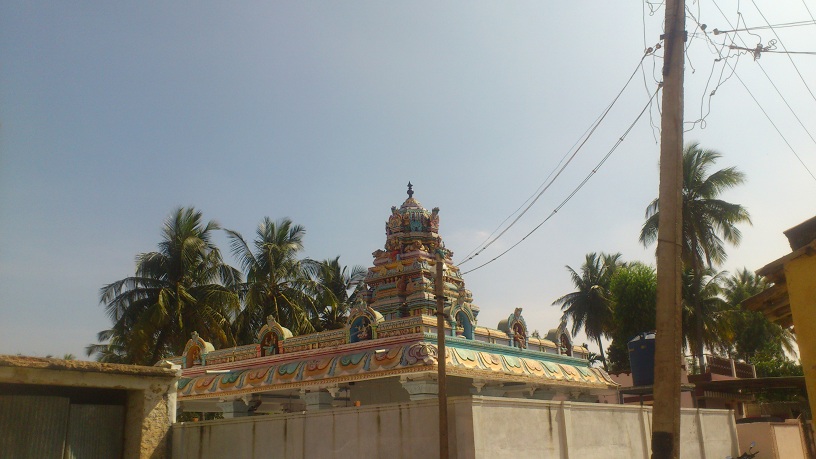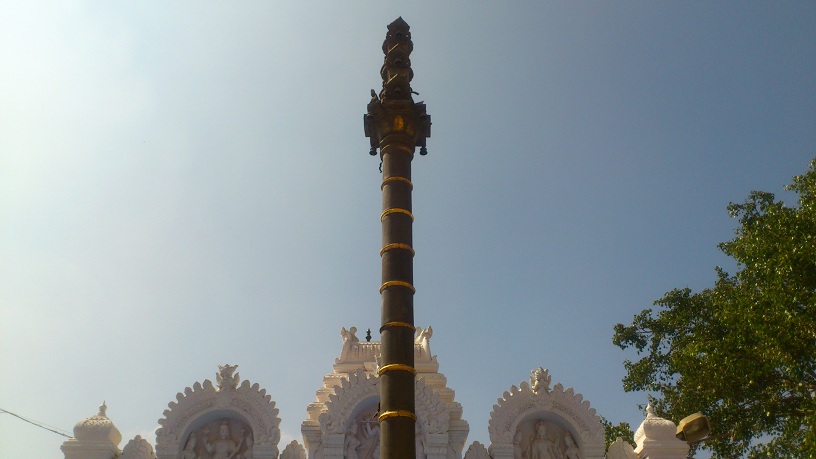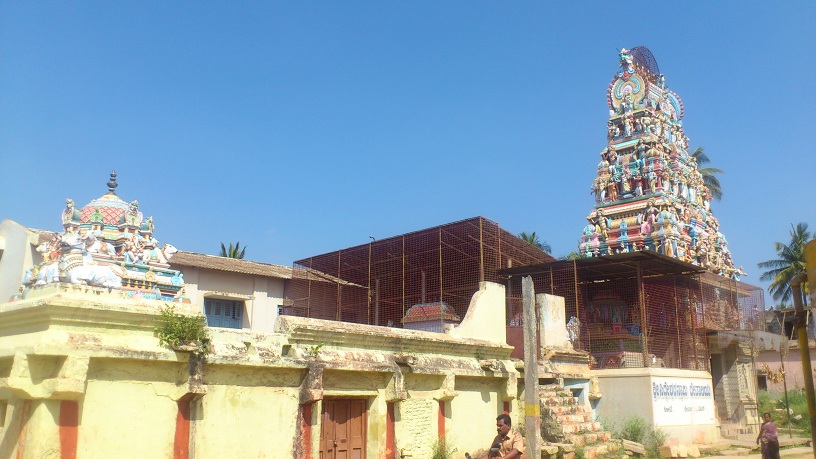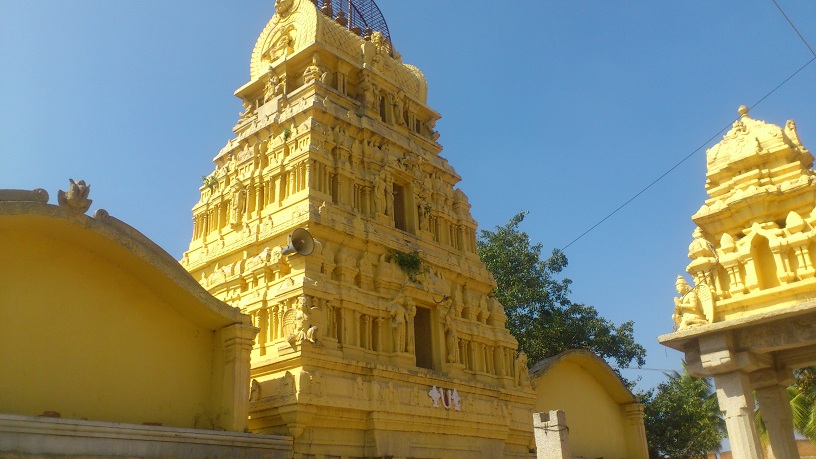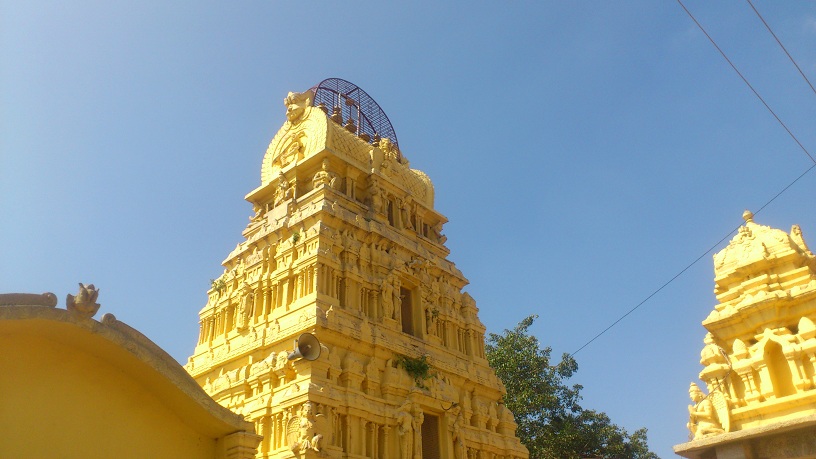 3,814 total views, 5 views today